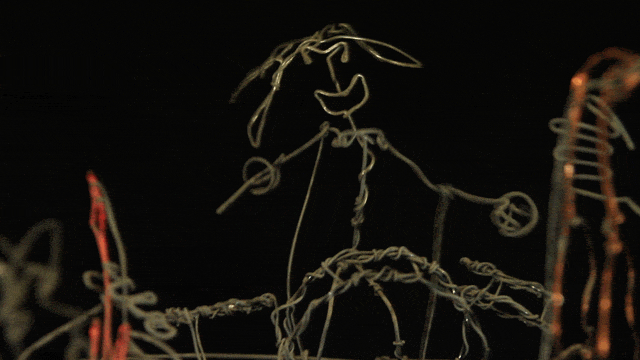 Dillon Markey – Playing With Power
The Dillon Markey story:
In 1989, Nintendo released the Power Glove for its Nintendo Entertainment System.  In 2015, Dillon Markey modified a Nintendo Power Glove, turning this humble Nintendo relic of a bygone generation into the most awesome stop motion animation tool ever made.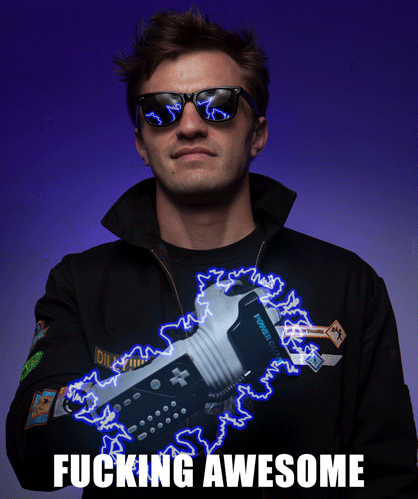 Dillon Markey is an animator for Robot Chicken and PES, among other things.   "Animation to me is the purest form of conceptualizing mechanical physics.  Stop Motion has become my focus, primarily due to the tangibility, immediacy and direct interaction with those physical mechanics.  Even the silliest gags require complex recreations of the way things move in the physical world.  It is an elegant interplay from mind, to hand, to computer, to screen."
In Washington, D.C. Dillon Markey began selling wire sculptures at Eastern Market on Capitol Hill.  In his undergraduate Alma Mater, Hampshire College, Dillon completed an internship at Celebrity Deathmatch, his introduction to the stop-motion animation industry.  Dillon attended the California Institute of the Arts and received a Master of Fine Arts in Experimental Animation.
Dillon Markey is currently based in Los Angeles, working at Stoopid Buddy Stoodios and inventing new works in his off hours.  Current projects include two music videos, a short film, and an upcoming television show.
Dillon's web site is here: www.dillonmarkey.com
I don't know about you, but if I was Nintendo I mite consider re-releasing a USB version of the Power Glove again!  I'd sure want one.  How about you?
Please rate this story, and share it with your friends?  [ratings]