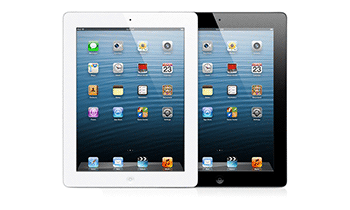 NEXT GENERATION iPad!
We want to shout out to all of our German friends and  thank them for joining us here on TheCameraForum.Com with this "First Look" at the next generation iPad.  No, it will not be available for sale in time for Christmas 2012,  at least not here in the United States.  We have no information on Apple's plans for the European market, however this iPad salesman captured on video in Germany may indicate there is indeed a difference between the iPads available here in the United States and those presently available in Germany.
When contacted by TheCameraForum.Com editorial staff to verify the authenticity of this video as truly being a BETA TEST version of the next generation iPad, Apple Computer's Corporate Office in Cupertino, CA officially responded "Apple Computer does not comment on unannounced products."  Be very careful what you read into that statement.  With Apple, you just never know what thee incredibly creative minds Steve Jobs assembled are liable to come up with next….
Even if you don't understand German I think you will all enjoy this video as much as I did.
PLEASE RATE THIS STORY!  [ratings]