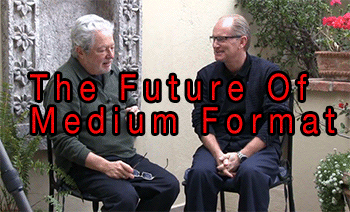 The Future Of Medium Format
Henrick Interview from The Luminous Landscape on Vimeo.
Michael Reichmann of The Luminous Landscape recently interviewed Henrik Håkonsson, CEO of Phase One, about the state of the marketplace and the future of Medium Format in general.  The PhaseOne Companies are comprised of PhaseOne, CaptureOne Software, Leaf, and Mamiya of Japan.  PhaseOne specializes in building ultra high resolution digital photography products, most of which are used in advertising photography or other uses requiring the ultimate in resolution.
These products are all quite expensive, some reaching stratospheric levels of over $40,000 for just the Medium Format back alone.  With the relatively recent release of the Nikon D800, and many rumors of a soon to be released high megapixel body from Canon, speculation has been considerable that the Medium Format marketplace is dead.  Henrik Håkonsson clearly states that  Phase One continues to have an unbroken string of continued growth and in fact had their best year yet in 2012.