Introducing Zeiss Batis Lenses For Sony E Mount
The new ZEISS Batis 2/25 and 1.8/85 lenses are the first full-frame autofocus lenses with an OLED display for the mirrorless Sony αlpha series and therefore the pioneers of a new era. As professional tools, Zeiss claim they enable outstanding outcomes with optimal image performance, impressive contrast and maximum resolution down to the very last detail.  Those are some big claims, but this is Zeiss we're talking about here so I am inclined more to give them credit at this point for doing these two necessary focal lengths for the E mount, rather than critique.  I'm a likely target buyer of both.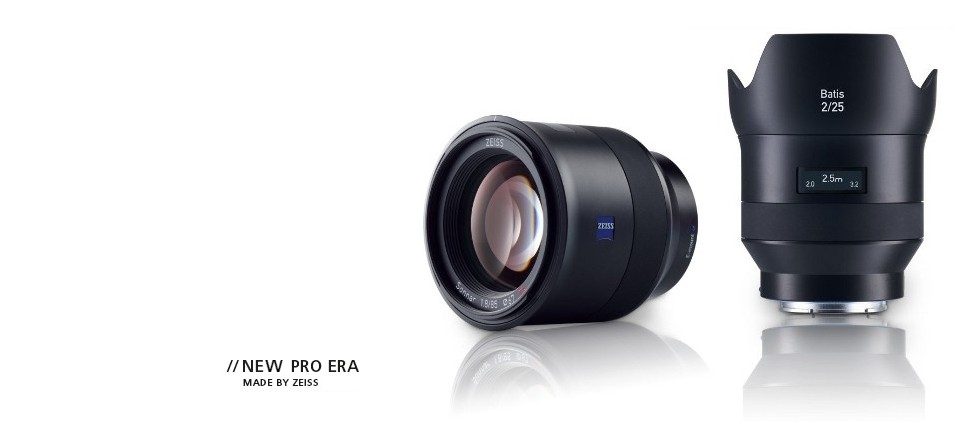 The innovative OLED display right on the lens barrel shows the distance of the focal plane from the camera system and the depth of fields, therefore ideally supporting creative image composition. For the demanding photographer, the OLED display is an absolute highlight – an innovation that is currently unparalleled in camera lenses.  Provided it works, of course.
The initial release of two ZEISS Batis lenses are available in a wide-angle and portrait focal length and are the perfect match for the existing lenses offered already by Sony for the system. The ZEISS Batis 2/25 and Batis 1.8/85 lenses will be available for purchase from July 2015 – place your order now!  I've just requested a review sample, so stay tuned for more on this story….