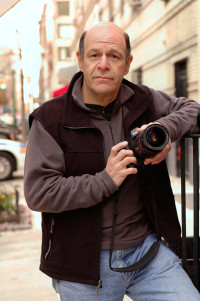 Ira Block On The Panasonic GH3
My friend Internationally renowned photojournalist Ira Block explores the new LUMIX GH3 in early development and puts it through a challenging pace in the American Southwest.  Ira shoots primarily for National Geographic.  He's one of the most meticulous photographers I know, and an absolute perfectionist in everything he does – including choosing his gear.  Ira and I have spent many an hour on the phone discussing the latest technology innovations and how they can assist in our work.  Ira is one of those rare individuals who is passionate about his gear because he is passionate about his images, and is an expert in both.  Ira knows his pixels, and knows his glass.  Ira strives for the best, always.  His legendary images for National Geographic attest to his having repeatedly reached that goal.
It's exciting to me to see a photographer I respect as much as I do Ira testing the new Panasonic GH3.  Highest praise to Panasonic for choosing so wisely in the field photographers they used in the GH3 development.  I'm confident Ira gave Panasonic the kind of feedback that would support a serious manufacturer in their attempt to develop a state-of-the-art camera for serious professional photographers.  I can't wait to get my hands on one to test for myself.  From what Ira says here in his video YouTube post, it is going to be something very special. Any camera that's good enough for Ira is certainly going to be much more than "good enough" for the rest of us!
Panasonic now has some of Ira's images posted online from his trip to Utah.  Looking pretty darn good to me!
Ira's also done a blog post on the experience, and his feelings about putting the prototype GH3 to the test for two weeks in Utah.  Well worth the read!
PLEASE RATE THIS STORY!  [ratings]