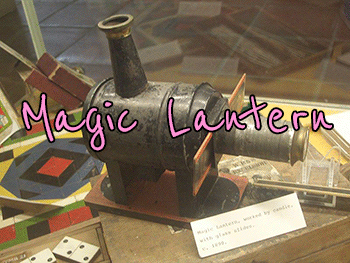 HDR Video
Canon 5D Mark II HDR Video from Neumann Films on Vimeo.
Working with a variety of the latest tools available are producing some amazing results.  One such tool that is getting wide attention lately is Magic Lantern.  Magic Lantern?  No, this is not some new type of video lighting.  According to their own web site:"Magic Lantern is a software enhancement that offers increased functionality to the excellent Canon DSLR cameras. We have created an open framework, licensed under GPL, for developing extensions to the official firmware.
Magic Lantern is not a "hack", or a modified firmware, it is an independent program that runs alongside Canon's own software. Each time you start your camera, Magic Lantern is loaded from your memory card. Our only modification was to enable the ability to run software from the memory card.  ML is being developed by photo and video enthusiasts, adding functionality such as: HDR images and video, timelapse, motion detection, focus assist tools, manual audio controls and much more."
Scope of the Magic Lantern Project
"The goal of the Magic Lantern project is to provide technical means for executing open source software on Canon DSLR cameras.
Magic Lantern runs on most low-end and mid-range Canon DSLRs, from 1100D to 5D Mark III. Check the Download page for current models, and the New Ports forum for future models.  The EOS-1D and Cinema series of Canon cameras fall outside of ML project scope because of their prohibitive price and narrow user base. We are not aware of any firmware enhancements for these cameras, nor do we support such efforts."
Is Magic Lantern legal?
Short answer: Yes.
Long answer, again from their own website:
"Background reading: check out the Reverse Engineering FAQ from EFF.
Both USA and European laws allow reverse engineering for interoperability, without requiring the permission from the copyright holder (in our case, Canon).
Since we are not distributing any Canon code and we reverse engineer solely for purposes of interoperability, Magic Lantern does not run afoul of the law.
We do respect Canon as a company, and love their products.
We do not publish Canon code or any other copyrighted material – be it from Canon or from any other third party.
We publish limited information about DSLR internals, with the only purpose of achieving interoperability. Reverse engineering is required to achieve interoperability, because no public documentation is available to create software for Canon DSLRs.
To our knowledge, Canon has not yet made any official statements about Magic Lantern, nor CHDK.
If anyone (including Canon) thinks we can improve the way ML is working, just let us know."
While the latest buzz around the camera universe is about the latest Magic Lantern Alpha Three build for the Canon 5D Mark III that enables the shooting of 14 bit RAW video files, it is still very much a work in progress, and not something ready for prime time use.  Once a stable version is available that supports the latest Canon 5D Mark III firmware version 1.2.1 update, I will be loading it to a camera of my own to test.  Until there is a stable release though, I feel experimental alpha software belongs on test cameras only.  Not on any camera used in normal daily productions.
As excited as I am about the prospects of RAW video footage at 14 bit color, I am just as excited about what Magic Lantern is calling HDR video.  This is a custom development by the Magic Lantern team not available from Canon with the basic camera.  Just as HDR functions with still photography to condense the dynamic range, so Magic Lantern HDR functions with your video footage.  To me, this is a very exciting development and one I look forward to working with often.
Many thanks to Luke and Marika Neumann for doing up some excellent before and after examples using Magic Lantern's HDR video function.  For more information on the Magic Lantern project, please visit their website here:http://www.magiclantern.fm
Music by Luke Neumann – Zihuatanejo
Filmed by Luke and Marika Neumann