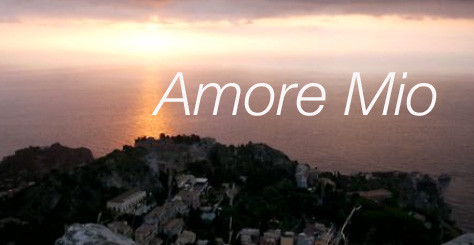 Panasonic GH3 "Amore Mio"
Amore Mio is Italian for "My Love." Judging by this excellent wedding production done by Austin, Texas, wedding filmmaker Joe Simon, that love certainly shines too.  Joe shot Amore Mio using a prototype software version of the new Panasonic GH3.  Joe's thoughts?  Well, the quality of the production above speaks for itself.  In the Behind the Scenes:The Making Of Amore Mio video below, Joe gives us the behind the scenes look at what went into creating the film.  Check it out.  Joe includes a good description of the process and  tools he uses in his productions along with a rare peek at how he uses them to create emotionally packed e-products for his clients.   These two videos are well worth the time to study for any budding wedding shooter or those delving deeper into how to keep your camera steady on a reasonable professional budget.
Tools such as a slider and some form of stabilization device can really up the production values in your films.  There is nothing worse in video than the screen bouncing about in time with your feet.  As with most things camera, it's also far better to just "get it right in camera" whenever possible.  Stabilizing video using software post production tools only works marginally, and when it doesn't it isn't very pretty.  It's also another long drawn out affair wasting lots of valuable time that could be better spent outside your editing suite and out recording more footage.  Those multi-hour render times can be a real killer even on the fastest computers.
I'm very impressed with what I see in both of these films.  Video footage this crisp in days past would have required a camera/lens system costing thousands of dollars more.  Exciting times, so stay tuned for much more yet to come as we get started testing the GH3 for ourselves here on TheCameraForum.Com!
– Chuck Jones
From Joe Simon Films on Vimeo.
PLEASE RATE THIS STORY!  [ratings]